Brand
Molino Spadoni
Special flour brand since 1921. Leader in the Italian large-scale distribution market of special flours and mixes, thanks to quality, great knowledge of raw materials, and ability to stay ahead of market trends and to interpret consumers' needs. We offer a broad and complete range of flours and mixes, as well as frozen and ambient-temperature bakery products, and gluten-free frozen and ambient-temperature pasta and bakery products designed to always meet our consumers' expectations in the kitchen.

Officine Gastronomiche Spadoni

A brand that aims to enhance the culinary excellence of the Romagna area. Two categories identify with the Spadoni brand: the range of cured and fresh meats of the highest quality obtained from prized Mora Romagnola pigs (an ancient autochthonous and prized breed living in a semi-wild state on our farm in Zattaglia di Brisighella, RA, over 90 hectares of land), and the range of typical Brisighella fresh, seasoned and raw-milk cheeses, requiring the use of three types of milk: 100% Romagna cow's milk, sheep' and goat's milk, and 100% Italian milk from the Tuscan-Romagna Apennines.

Almaverde

Organic brand in Italy. Molino Spadoni is a member of the Almaverde Bio Consortium and holds the licence for the use of the brand for the flour, bakery products, bread and substitutes, rice and breakfast products sector.  Producing organically is for us a commitment to consciousness and responsibility.

Vivifree
For pharmacies, the gluten-free world is best embodied by the Vivifree brand, which offers innovative dietary and functional products, from flour to pasta, prepared with the support of nutritionists and researchers, without compromising on taste.

Birrificio del Molino

Reference brand for our line of raw, unpasteurized and non-microfiltered craft beers. "Birrificio del Molino" was born in 2018, a few kilometers from the historic Molino's headquarters; we leverage our century-old experience in grain processing to use the best grains selected from our laboratories. From those who really know about cereals.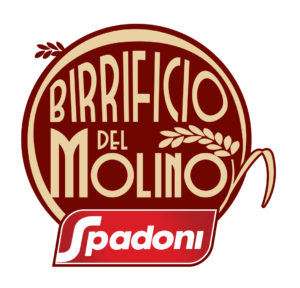 Liqueurs and Vinegars

Brand identifying our line of spirits and vinegars, made with passion and love to obtain authentic flavours. The liqueurs are traditional specialties rediscovering the ancient recipes by Pellegrino Artusi, the father of Italian cuisine who, with his 1891 book "La scienza in cucina e l'arte di mangiar bene" (Science in the kitchen and the art of eating well), was the first to catalogue 790 recipes from our gastronomic tradition. Our vinegars are made using the now very rare "shavings" slow method, an ancient tradition of the lands of Romagna.